BCH Camp Staff
---
Now hiring. Follow the link below to apply for all summer positions.
General Counselor
General counselors form the core team for BCH Camp. Under the direction of the Camp Director and Assistant Director, the ministry of the general counselors is to plan, develop, and implement all camp activities and programs for the entirety of the camp season. Counselors work in cooperation with Chaplains, Adult Volunteers and Junior Counselors to build a fun, safe, and inclusive Christian community with and for campers who have completed 3rd-12th grade. Counselors must be at least 18 years of age and at least one year out of High School. Being a counselor at BCH is both a summer job and an intensive leadership and Christian formation experience where, together, we build a community while living as part of it.
Junior Counselors
This summer, we're excited to welcome Junior Counselors (JC's) to be part of the BCH summer staffing team. All high school Sophomores, Juniors, and Seniors are welcome to apply to be a part of the JC cohort for summer 2024. Applicants should plan to attend one week of camp as a camper and then note their availability for the other three sessions of camp on their application. Being a JC is a great way to strengthen a resume with documented leadership development, deepen your faith, gain new perspective, and build community in a fast-paced, fun, and high energy setting. Junior Counselors assist with all camp activities and are mentored by Counselors, Chaplains, and Adult Volunteers to grow their skills as counselors. They are supervised by the Camp Director and Assistant Camp Director. 
Adult Volunteers
Whether you want to come up to camp to lead a program for a day, or want to be a part of the camp community for a full week, camp is enriched by the presence and gifts of our adult volunteers. Volunteers are supervised by the Camp Director and work closely with the whole summer staff team.
Camp Staff Requirements
- General Counselors must be 18+ and at least one year out of High School.
- Junior Counselors must have completed 10th, 11th, or 12th grade as of summer 2024.
- Adult Volunteers must be 18+ and at least one year out of High School.
- Must attend staff training (Dates to be announced soon).
- All staff must complete Safeguarding God's Children abuse prevention training and complete a background check.
BCH Camp is American Camp Association (ACA) accredited. ACA accreditation means we undergo a thorough (over 250 standards) review of our operation – from staff qualifications and training to emergency management. ACA collaborates with experts from The American Academy of Pediatrics, the American Red Cross and other youth service agencies to ensure that our current practices reflect the most up-to-date research based standards in camp operation. Every camper's safety and well-being is our chief concern.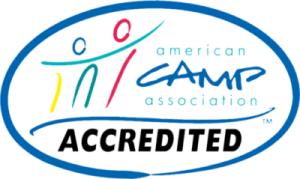 ---
---
---