---
Summer Camps at BCH are inclusive Christian formation ministries of the Episcopal Diocese of Massachusetts in partnership with the dioceses New Hampshire and Western Massachusetts.
You and your family are welcome here! As an Episcopal camp, we are passionate about being a safe space for all campers and families and we strive for a rich diversity of campers and staff. Each week chaplains participate in all camp activities and lead space for chapel and reflection.
Our 2023 Camp Sessions are:
Family Camp:
30 June-5 July, 2023
Enjoy an extra long weekend of delicious meals, arts & crafts, swimming, boating, outside games, music, worship, and time to be together in new and expanding relationships with folks from all over New England. Come and join us for a time of rest, renewal, silliness, and an experience of Episcopal-centered, family-oriented fellowship, formation, and faith exploration. Families of all configurations are welcome.
Youth Camps:
Camp Session 1- July 9-14, 2023
Camp Session 2- July 16-21, 2023
Camp Session 3- July 23-28, 2023
Camp Session 4- July 30- August 4, 2023

Youth Camps are for all campers completing 3rd to 12th grade. Whether climbing high on the ropes course or paddle boarding on Otter Lake, there's something for everyone here at BCH. From swimming to games, to campfires and dancing and classic skits, campers are sure to create new friendships and renew old ones year after year. Whether BCH is your camp home or you're looking at coming for the first time, we're excited to meet you at camp this summer!
Explorers: Completed grades 3-5
Challenge: Completed grades 6-8
Base: Completed grades 9-12
Summer Camp Rates*:
Family Camps:
Youth Camps: $725/week.

*Part of our mission at the Barbara C. Harris Camp and Conference center is that no child or family would be unable to participate in camp due to financial need. Camperships are available for those who need them. More information about applying for camperships can be found as part of the registration process.
---
BCH Camp is American Camp Association (ACA) accredited. ACA accreditation means we undergo a thorough (over 250 standards) review of our operation – from staff qualifications and training to emergency management. ACA collaborates with experts from The American Academy of Pediatrics, the American Red Cross and other youth service agencies to ensure that our current practices reflect the most up-to-date research based standards in camp operation. Every camper's safety and well-being is our chief concern.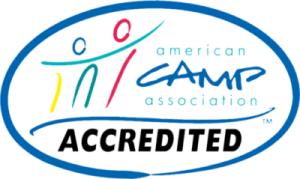 ---
---
---