2020 Annual Fund Campaign Update!
---
Just a few months ago, the Barbara C. Harris Center launched its 2020 Annual Fund campaign. We were at the beginning of the pandemic and had just shut down the Center indefinitely. The outlook was bleak. Appropriately we chose Deuteronomy 31:6 : Be strong and bold, have no fear… to guide us forward. Well, it worked! Thanks to your steadfast prayers and generous support, you produced an Annual Fund like no other! You were strong, you were bold, you had no fear and you managed to raise over $180,000 for the Barbara C. Harris Center! That is 3x what we were able to accomplish in 2019. To all of you who participated, who donated your time, treasure and talent to making this extraordinary accomplishment THANK YOU!
This has been a difficult year for all of us. Having an "over the top" successful event like this gives us all something for which to be thankful, happy and hopeful. Well done team, well done!
Part of this year's campaign included the giving away of a MacBook Pro laptop. On New Year's Day we placed over 500 entries into a virtual bowl and then pushed the enter button to select a random winner. To our great delight, Edie and Greg Dolnikowski were selected. Edie and Greg are longtime supporters and members of the Friends of the Barbara C. Harris Center.
Ever gracious, Edie and Greg (pictured right) donated their prize back to the Center. A kind and generous response for which we are ever grateful. Hats off to Edie and Greg!
While the Camp and Conference Center is not quite back to its pre-pandemic operation, it is only a matter of time. We are finally able to see the light at the end of the tunnel. So looking forward to once again being able to host guests and celebrate the ministry of this wonderful place.
Thank you for your support!
All the Best,
John Koch
Executive Director
The 2020 Annual Fund goal is $120,000.
Your generous gift to the 2020 Annual Fund will made this possible.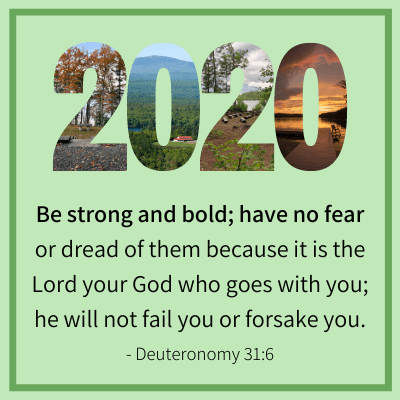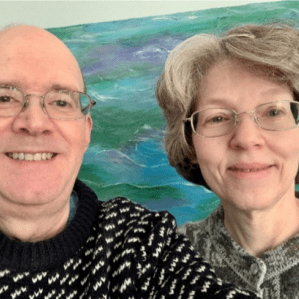 Annual Fund FAQ's
What is the Annual Fund?
The Annual Fund is a yearly campaign that assists in closing the gap in the Barbara C. Harris Center's annual operating budget. The BCH Center intentionally keeps fees low to allow for widespread use of our facilities by all. The fees that we do charge do not adequately cover all our expenses. The Annual Fund assists the BCH Center in being self-supporting.
How are Annual Fund contributions used by the BCH Center?
Annual Fund contributions are spent as they come in and are directed wherever the need is greatest. Traditionally contributions are used to cover such things as building renovations, facilities and equipment upgrades, programming materials and scholarships. They also give the BCH Center the ability to take advantage of emerging opportunities and to respond to unanticipated needs and challenges. This is particularly true in 2020 as the BCH Center struggles with the economic effects of the Pandemic.
Does my gift really matter?
YES! The number of individuals contributing to the Annual Fund is just as important as the dollars we raise. The total number of individual contributions is a measure of support within our broader community. All gifts, regardless of amount, contribute to the BCH Center's ability to provide hospitality to all who visit.
Can I make a reoccurring gift?
Reoccurring gifts are a great way to make an impact with the Barbara C. Harris Center! Simply select the "Setup automated giving" button when you enter your payment information and choose the frequency and amount you'd like to give.
What if I already have a Tithe.Ly account?
Perfect. You can use the Tithe.Ly website or mobile app search feature to find the Barbara C. Harris Episcopal Camp & Conference Center and add it to "My Churches" for easy giving.
---
---
---